The 2017 Washington County Open Studios tour will be held on October 21 and 22 from 11am to 5pm.  This event is free and open to the public. You can start at any of the participating studios, to find the location nearest you can use the interactive map which shows all studio and gallery locations.
You can also browse the list of artists and galleries.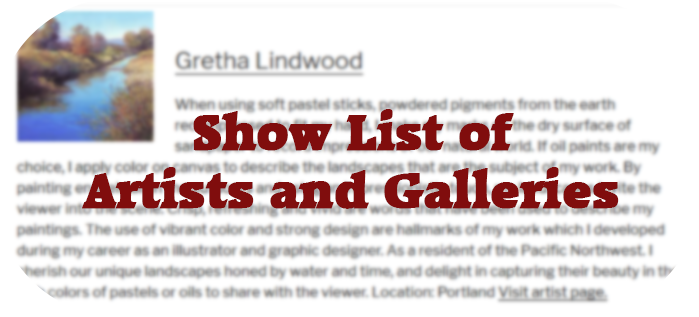 If you have any questions about Washington County Open Studios, including questions for the artists, questions about registration or questions about sponsorship please use our contact form and we will forward your question to the appropriate person.