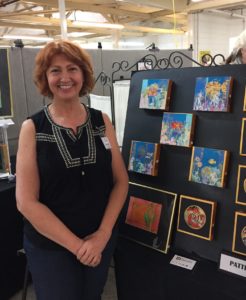 I went out to Hillsboro yesterday to the Affordable Art for Everyone show and the first person I saw was Patti Isaacs, one of the Washington County Studio Tour artists. I think Patti has been part of the tour for as long as I have and it was great to see her beautiful work yesterday—one of the downsides (maybe the only one) of being a part of the tour is that you don't get to take the tour, so it's been awhile since I've seen what Patti is doing.  In addition to her always beautiful painted silk work, she has a whole series of colorful paper works. I was especially enchanted by some block prints inspired by a trip to Japan.
The Affordable Art show was great! I got to see several old friends and meet some artists that were new to me. I really like shows where you can visit with the artists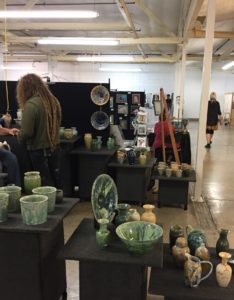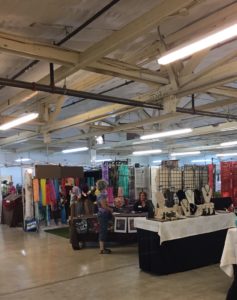 I always think I should view art as a thing unto itself—its visual appeal, it's deeper meaning and what feelings it inspires, but a part of me is also asking "Who made this? Why?" and "How.?"  The "how" is often the most mysterious. I'd love to visit Patti Isaacs' studio and learn more about how she makes all those lovely things I saw yesterday.  I met a new-to-me artist yesterday who creates haunting, intriguing images on aluminum. He tried explaining how it was done, but I really wanted to see the process. I tried to talk him into participating in the studio tour next year—I think he's interested.
Our studio tour is fast approaching.  Come on out October 21 and 22 and meet the artists and take that rare opportunity to get a view of where and why and how the art is made.  We'll be ready!