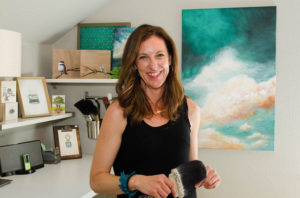 I am super excited to be a participant in this year's open studio tour! This is my first year in the tour.
I give my life direction and purpose in a creative and meaningful way through my art. I'm Inspired by God's Word, nature and re-purposed vintage items.
Growing up, I was submerged deep in country life in the Pacific Northwest. We lived in a log house (that my dad built) on 5 acres out towards Kings Valley, Oregon. I've loved art as far back as I can remember. I took every opportunity to create something growing up, whether it be painting, sewing, or drawing. My dad, who also was a talented artist, would take the time to show me some techniques in drawing or painting.
My husband and family have always been my biggest blessings. On my 40th birthday, I received a special gift from my amazing husband. It was a beautiful coral colored leather journal with a wrap around zipper. Each day I began reading my devotion and felt inspired to draw out an idea that was starting to be illustrated in my head. Since that time, I have done numerous entries and I'm already on my third journal two years later. My journal is now an illustrated journey of my faith walk.
I paint in oils & acrylic, I am an illustrator, a designer, and I love doing photography…. I'm sure all of that will be evident in my studio. I love decorating my space and enjoy putting all of the things I've created in my studio to make it be a fun and inspiring place to create.
I have several designs that I've adapted into coloring pages and I just had my first meet up where a group of ladies came over, had lunch and then I showed them some of my coloring techniques. Each person picked a design page and then we just talked and colored. It was a lot of fun and I think most of the ladies (who were very intimidated at first by anything artistic) had a blast and gained some confidence to do it again. I'd like to have more of these type of class sessions in the future for all ages.During the tour I will have some work in progress on display. I'll have my coloring pages out too and if someone wants to color or take one home they can do so.
I met Washington County artists, Joyce & Tim Gabriel last year as we visited their space. They were both just SUPER inspiring and I really enjoy being around them. I also felt a connection with this "husband and wife artist couple" as my husband and I both are artists. Joyce has always been super encouraging and supportive to me in the beginning stages of starting C Street Studio. She encouraged me to join the studio tour and helped get my foot in the door meeting other great local artists. I just really feel blessed to have met Joyce! She is a wonderful person inside and out!
This past weekend my husband and I took a still life painting class from Annie Salness, another of the tour artists, as our 20th anniversary gift to each other. We both had so much fun and learned new tips and tricks which was awesome! She really got me out of my comfort zone of painting clouds, landscapes and illustration too! After the class we got a tour of her home and studio. It was really fun to see her gorgeous backyard garden…what an inspiration for her as an artist! I really enjoyed visiting her studio space, learning more about her and her art process. She is a fabulous artist and such a sweet person.
"There is nothing more artistic
than to love people."
— Van Gogh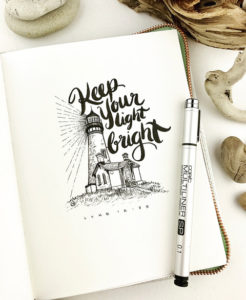 Christy Stephens
cstreetstudio.com