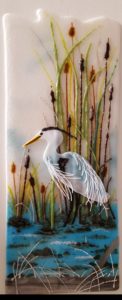 My Beaverton neighbor, Linda Gerrard, makes fused glass work that has this wonderful depth of color and texture that you just have to see. Wetlands (above) and Turning (below) are both new wall pieces just finished for Washington County Open Studio Tour on October 21st and 22nd.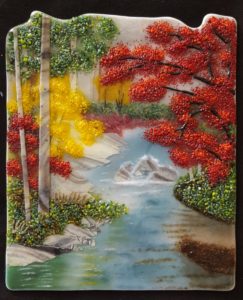 Like many of our Washington County Artists, Linda uses her art to support causes that are dear to her. Her 22 month old grand daughter was born with Cystic Fibrosis and besides loving her to bits, she's trying to help the foundation raise funds for continued research. She just donated Mountain Stream (18″ in stand) and Haystack Rock (9×15″ self-standing) to their dinner and auction coming up in a couple of weeks. Says Linda, "It's a pleasure knowing my work goes to an art-loving contributor and toward such a worthy cause."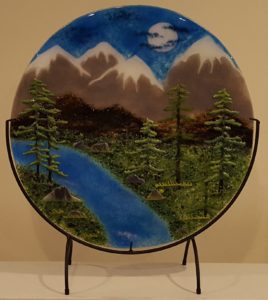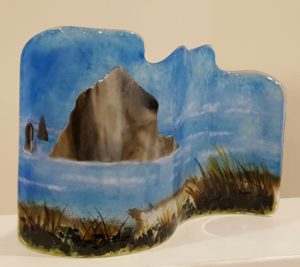 Stop by Linda's this coming weekend to see these wonderful pieces and find out how they are made.